Welcome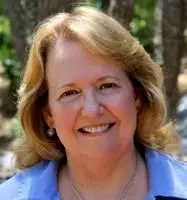 I am a Licensed Marriage and Family Therapist specializing in the treatment of individuals, couples and families, including children and adolescents experiencing a wide variety of psychological, behavioral, relational, employment and academic problems. In my Paso Robles office I strive to create a safe, caring, and supportive environment and then combine that with a seasoned clinical approach.

My goal is to help my clients use their strengths, interests and unique qualities to help them find solutions to problems, improve relationships, build confidence and develop a healthy sense of self. I believe people thrive when they see possibilities instead of limitations.

If you're looking for extra support and guidance through a challenging situation or you're just ready to move in a new direction in your life, I look forward to working with you to achieve your goals.
Please call or email me for a consultation today.